Manufacturers of Premium Quality Non-Genuine Vehicle Car Mats
Find compatible car mats suitable for your make and model at a better price. Search through our list and request a quote. We can supply individually for individuals or in bulk for car yards, auto stores and other retailers of car mats.
Start by selecting your make and model of vehicle to find car mats suitable for your vehicle.
At Matcraft we can create non-genuine Custom Fit Car Floor Mats, Boot Mats, and Cargo Mats for a large range of Makes and Models of cars.

You can choose the colour carpet to best suit your interior, the colour that your mats are overlocked in and we can now also offer embroided badges, either your car brands logo or maybe you would like to personalise your mats with your own design.
We ship Australia Wide
Unit 7, 184 Raleigh Street
Carlisle WA 6101

Phone: 61 8 9470 2944
About Matcraft
Matcraft Australia is a wholly owned Australian manufacturing company based in Western Australia since 1979

Matcraft Australia started trading in 1979 under the name of Orig-Equip and later as Car Carpet Company.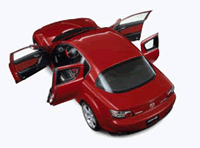 The business in its initial form involved the supply of "add on" accessories to Perth's new car dealers. In 1990 the company changed focus to manufacturing quality replacement car mats and changed it's name to Matcraft Australia Pty Ltd. Its principal business became supplying non-genuine carpet floor mats and printed spare wheel covers to car dealers and motor accessory retailers Australia wide.

Matcraft Australia is undertaking to become the leading aftermarket automotive custom car mat manufacturer in Australia by supplying product that can be made for all vehicle makes and models.

The Compa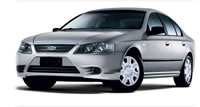 ny operates from a modern, well equipped facility based in Carlisle Western Australia.


Please contact us by phone or email and we will provide a no obligation proposal of what we can do for you.