Please note our car mats are non-genuine.

They are not the genuine factory car mats that are sold by licensed car dealerships but all patterns are taken from within each specific model and in most cases will be a close match to the orginal car mats that can be purchased with new cars.


Returns
If you decide not to keep your purchase, simply inform us within 14 days of receipt and you may exchange or be reimbursed for the full value of the purchase, less the shipping costs. All returns must be sent in their original packaging and received in their original condition.
Delivery Time Frame
After your order has been received, we will generally check your order and process your payment. You will be sent an email to confirm that this has been completed and that we have sent your order. The average time for your order to be delivered to you is between 2 - 14 days from confirmation of your order depending on your delivery location and payment details.
Delivery Charges
Delivery, packaging and insurance charges are calculated based on the item(s), destination address and method of delivery you choose at the checkout stage of purchasing. These charges will be shown to you. After selecting your items for purchase, proceed to the checkout area and select your delivery options to be presented with your delivery charge amounts.
Where it is difficult to work out freight charges, a message will appear indicating that we will contact you with freight costs. You can choose to not proceed with the order if the freight charges are not acceptable.
Security & Privacy
All orders are made through a secure web server. For expanded information on our secure server information please see our security page.
We are committed to maintaining your privacy. For our full privacy statement please see our privacy page.
Packing and Insurance
All items are packed to a very high standard. All items are insured during transit to cover damage or non-delivery. If you receive any damaged goods, please contact us to arrange a refund/exchange or replacement.
Ordering Offline
We also accept orders by telephone and fax
By Phone: Call on 08 9470 2944 and one of our personnel will be happy to assist you.
By Fax: Write down the order codes and options you wish to purchase and fax together with your payment information to our fax line: (08) 9470 3102
Payment Methods
We accept most major credit cards including Visa, Mastercard, and Bankcard.
You may also pay by direct deposit into our bank account. Contact us for these details.
Quality and Value
All items offered for sale on this web site are selected for their quality and value.
Offer to Purchase Terms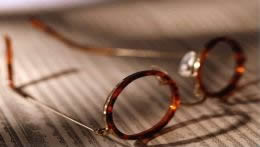 By sending an order through this web site you are placing an offer to purchase selected products at the shown prices on this web site. We reserve the right to refuse any offer to purchase for whatever reason including out of date pricing or incorrect pricing, inability to supply stock, incorrect freight calculations or any other reason. We will endeavor to keep our information as accurate as possible however. Where a problem occurs, we will contact you and provide you with your options. We will not debit your credit card until we are happy that we can supply your order at a mutually agreed pricing. Processing of your payment and shipping of the goods indicates our acceptance of your offer to purchase.